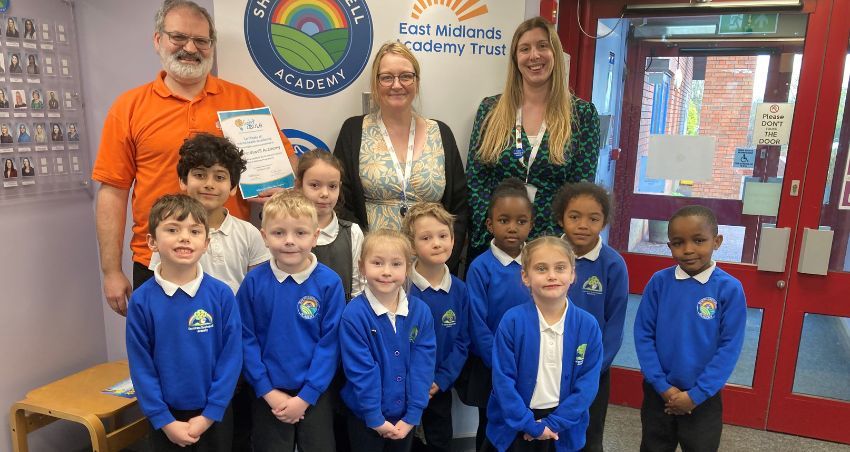 Shepherdswell Academy has achieved official accreditation from the mental health wellness programme called Lightbulb, which recognises their commitment to the mental health agenda and good practice.
The school was officially presented with their certificate on Friday 31st March by Peter Rainford from St Andrew's College, part of St Andrew's Healthcare LightBulb provides a ready-made framework for schools so those that participate can demonstrate and showcase excellence regarding mental health practice to regulatory bodies such as Ofsted.
A team from St Andrew's Healthcare has been working closely with the school providing staff training and ideas for whole school strategies and practice. This culminated in an assessment day with the school, including interviews with staff and pupils, as well as gaining evidence through photographs and information about the systems, activities, and procedures the school has in place to create a culture that is positive around mental health.
Headteacher of Shepherdswell Academy Ruth Ryan said: "It's never been more important to focus on mental health and we are very pleased to have achieved this accreditation. Through the Lightbulb scheme we can make sure that pupils are supported in the right way by staff and good mental wellbeing is promoted for the entire school community."